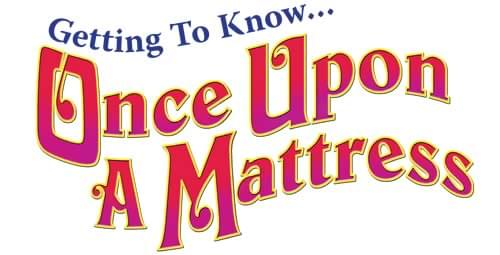 G2K...Once Upon A Mattress
Performance September 13- 29, 2019
If you thought you knew the story of 'The Princess and The Pea,' you may be in for a walloping surprise!  Did you know, for instance, that Princess Winnifred actually swam the moat to reach Prince Dauntless the Drab? Or that, in fact, it wasn't the pea at all that caused the princess a sleepless night? Carried on a wave of wonderful songs, by turns hilarious and raucous, romantic and melodic, this rollicking spin on a familiar classic of royal courtship and comeuppance provides for some side-splitting shenanigans. Chances are you'll never look at fairy tales quite the same way again.
Farewell 830 
Performance: November 14, 15, 16 & 17, 2019
Join us for an evening of celebration as Chanticleer looks back upon the past 67 years spent at 830 Franklin Avenue.  Surround yourself with the music, the stories and the people that made this address so special.  It's one last chance to come together and honor the past while looking toward our new and exciting future at the Hoff Arts and Cultural Center.  As your community theater, we invite you to help us say "Farewell 830."
Chanticleer moves January 1, 2020 to its' new location at 1001 South 6th Street in the Hoff Arts and Cultural Center.  
Watch for the Grand Opening Gala on February 22, 2020
Chanticleer Community Theater is now accepting resumes for the following positions.
            The Music Man and Joseph and the Amazing Technicolor Dreamcoat
·         Director
·         Music Director
·         Choreographer
·         Stage Manager
·         Properties Manager
·         Sound Design/Operator
·         Light Design
·         Light Board Operator & Spotlight Operators
·         Technical Director/Scenic Designer
·         Orchestra Musicians
Any or all of these job descriptions may be adjusted with the transition to out new home at the Hoff Family Arts and Culture Center in January 2020.
Email:  chanticleertheater@gmail .com
Snail mail:
Chanticleer Community Theater
830 Franklin Avenue
Council Bluffs, IA 51503
Performance: March 13 - 22, 2020
The Music Man follows fast-talking traveling salesman, Harold Hill, as he cons the people of River City, Iowa, into buying instruments and uniforms for a boys' band that he vows to organize – this, despite the fact that he doesn't know a trombone from a treble clef. His plans to skip town with the cash are foiled when he falls for Marian, the librarian, who transforms him into a respectable citizen by curtain's fall.
Performance: May 15 – May 24, 2020
Told entirely through song with the help of a main character Narrator, the musical follows preferred son Joseph. After being sold into slavery by his brothers, he ingratiates himself with Egyptian noble Potiphar, but ends up in jail after refusing the amorous advances of Potiphar's wife. While imprisoned, Joseph discovers his ability to interpret dreams, and he soon finds himself in front of the mighty but troubled, Elvis-inspired, Pharaoh. Joseph's solution to Egypt's famine elevates him to Pharaoh's right-hand man and reunites him with his family.