Auditions for Chanticleer Children's Theater
Saturday, June 29 @ 2:00 p.m.
Sunday, June 30 @ 6:00 p.m.
Those auditioning will be asked to prepare a song of 16 measures (accompanist provided), may be asked to read from the script and wear shoes for dance.  Please bring a calendar and a list of ALL conflicts from July 15 through September 29. Cast read-thru tentatively scheduled for July 15.
The Getting To Know Series: Uniquely adapted musicals specifically for youth performers. If you thought you knew the story of 'The Princess and The Pea,' you may be in for a walloping surprise! Did you know, for instance, that Princess Winnifred actually swam the moat to reach Prince Dauntless the Drab? Or that it may not have been the pea at all that caused the princess a sleepless night? Carried on a wave of beguiling songs, by turns hilarious and raucous, romantic and melodic, this rollicking spin on the familiar classic of royal courtship and comeuppance provides for some side-splitting shenanigans. Chances are, you'll never look at fairy tales quite the same way again. In this adaptation for pre-high school students, the content has been edited to better suit younger attention spans, but all the elements that make this show a classic are still in place. You and your students will be enchanted by the timeless story and the dazzling score, while at the same time learning about theater and its production.
Production Dates are :
September 13 - 29, 2019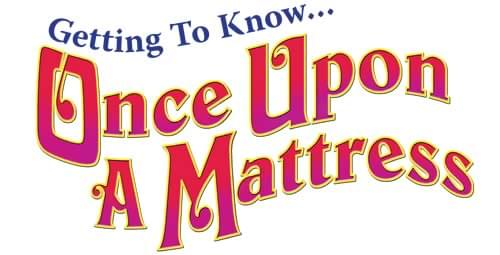 Characters
Prince Dauntless the Drab
Minstrel
Jester
Queen Aggravain
King
Princess # 12
Lady Larken
Wizard
Lucille
Rowena
Sir Harry
Princess Winnifred the Woebegone
1st Knight
2nd Knight
3rd Knight
Beatrice
Harold
Knights
Ladies-in-waiting
Chorus